Orthodontics for Teens and Tweens
Having braces or Invisalign really isn't as scary as you may think.
The Invisible option
Invisalign Teen clear aligner system provides a nearly invisible way of straightening teeth using clear, removable aligners that are custom-made specifically for your teen's teeth. These aligners replace the wires, brackets, and bands that traditional braces use.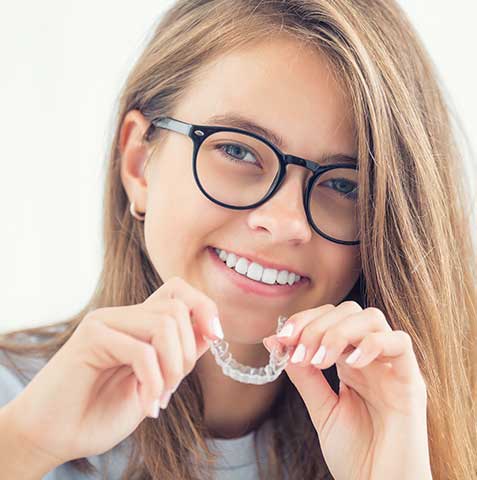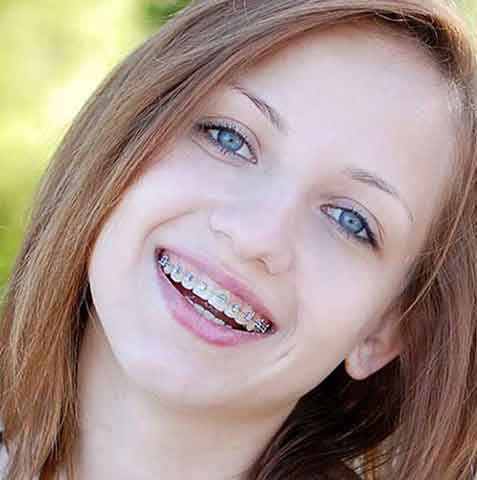 How long will I have to wear braces?
This is the first question every patient asks and there are some key factors that determine how long your treatment will last.
What needs correction — The amount of treatment time needed to correct a problem determines the length of time the process takes. Every person reacts to treatments differently, so while it may take one patient only 12 months to complete their treatment, it may take another patient 24 months. Treatment times can vary based on how quickly your body responds and how much work is needed.
YOU! — You play one of the most important roles in your treatment. When Dr. Bennett prescribes rubber bands or other appliances, it's up to you to make sure you use them.
Braces Made Just For You!
Our practice offers a variety of braces, types, and styles to choose from. Some common options include:
Ceramic braces
Invisible braces
Classic metal braces
While braces may have had a bad reputation in the past, today's braces make it easy to look good and feel good! Dr. Bennett understands that every patient requires a customized treatment plan with special consideration. He has helped hundreds of teens smile with confidence and looks forward to helping you achieve the smile of your dreams!